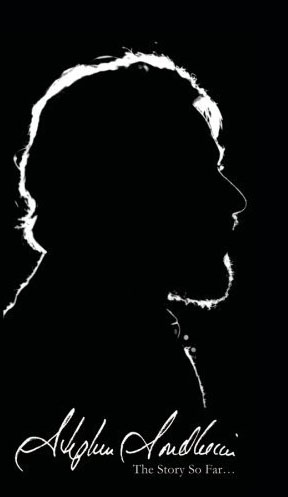 Previously-Unreleased Cy Walter and Stan Freeman Performance of Stephen Sondheim's "I Must Be Dreaming" released on 30 September 2008 and now in stores.
Sony BMG Masterworks is proud to announce the release of Stephen Sondheim: The Story So Far, a comprehensive four CD box set with a playing time of over four and a half hours devoted to the entire career of the legendary Broadway songwriter. The box, the first of its kind, was released September 30, 2008.
For more information and track listing check out the American Theater Web.
In the new issue of the Dramatists Guild Quarterly, Craig Carnelia, asks Stephen Sondheim: "What was the first moment you saw something of yours really work in a theater?"
SS:  It must have been in college.  This is not really the answer to your question, but if you said to me, 'What's your first emotional memory of hearing something you'd written?'  I'd reply that I wrote a song in college called 'I Must Be Dreaming,' a love song, for an adaptation of BEGGAR ON HORSEBACK.  My father often went to the Barbary Room to hear Cy Walters and Stan Freeman play two pianos.  He got a copy of the song to them, and they played it on WNEW, and I heard the broadcast.  I was all alone.  I went up to the Hammersteins', a five-story townhouse between 5th and Madison.  The house was empty, and this was the hilarious neurotic thing I did:  I was there all alone, and I turned on the radio and I sat under a table to listen to it.  I don't think we need to go any farther into the psychological implications of that, but I sat under the table and felt so proud.  That's what I remember.  I still have a recording of that broadcast.