Vince Giordano and his Nighthawks
Monday and Tuesday Evenings
Iguana, New York City
240 West 54th Street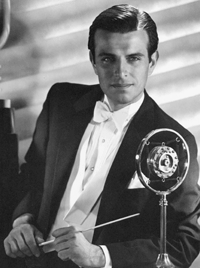 Grammy-winner VINCE GIORDANO AND HIS NIGHTHAWKS ORCHESTRA appear at the Iguana New York City nightclub, located at 240 West 54th Street (between 8th Avenue and Broadway), New York, New York 10019 every Monday and Tuesday from 8pm-11pm. There is a music cover charge of $20, cash at the door, plus a food/drink minimum of $20. Dining and Dancing To Music of the 1920s and 1930s, superbly performed by a maestro of the genre and his superlative eleven-piece orchestra. In thirty-plus years as a bandleader, Vince Giordano has become the authority on recreating the sounds of 1920s and '30s jazz and popular music. "I just love the energy of the early jazz," says Giordano. "I wanted to recapture some of that." Early Girodano appearances included working with Leon Redbone and on The Prairie Home Companion; as well as Vince's lending his talents to Francis Ford Coppola's film, The Cotton Club. These led Vince to working with Dick Hyman's Orchestra in half a dozen Woody Allen soundtracks, then as a bass player in Sean Penn's band in Woody's Sweet and Lowdown. Vince and band were featured in Gus Van Sant's film, Finding Forrester; in Martin Scorsese's The Aviator; in Robert DeNiro's film, The Good Shepherd; and in Sam Mendes' Revolutionary Road. Most recently, they have won acclaim for their roles in HBO's Boardwalk Empire. Also a big-band historian and collector, Giordano has more than 30,000 scores in his collection. Vince Giordano and the Nighthawks are renowned on the New York scene for their commitment to preserving and authentically presenting 1920s jazz and popular music.
Visit Vince Giordano's website
Visit Vince Giordano and His Nighthawk Orchestra's Facebook Page!